Name: Rizuka Evenstar; Rizu
Gender: Female
Race: Tanuki
Specialize: Hand to hand combat and small blades.
Age: 16
Relationships:
Personality: By nature, a very silly person. Amused by little things, but knows when to be serious. Quiet when angry, as opposed to exploding, but when she reaches her limit, watch out!
Has a pet raccoon, Wally.
Look: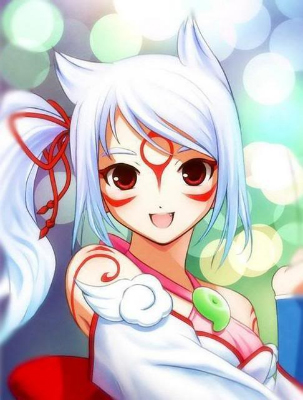 Talents: cooking, singing, sports, and playing instruments.
Custom Techniques:
Techniques:
Special Abilities:
Transformations: Can turn into a raccoon at will
History: